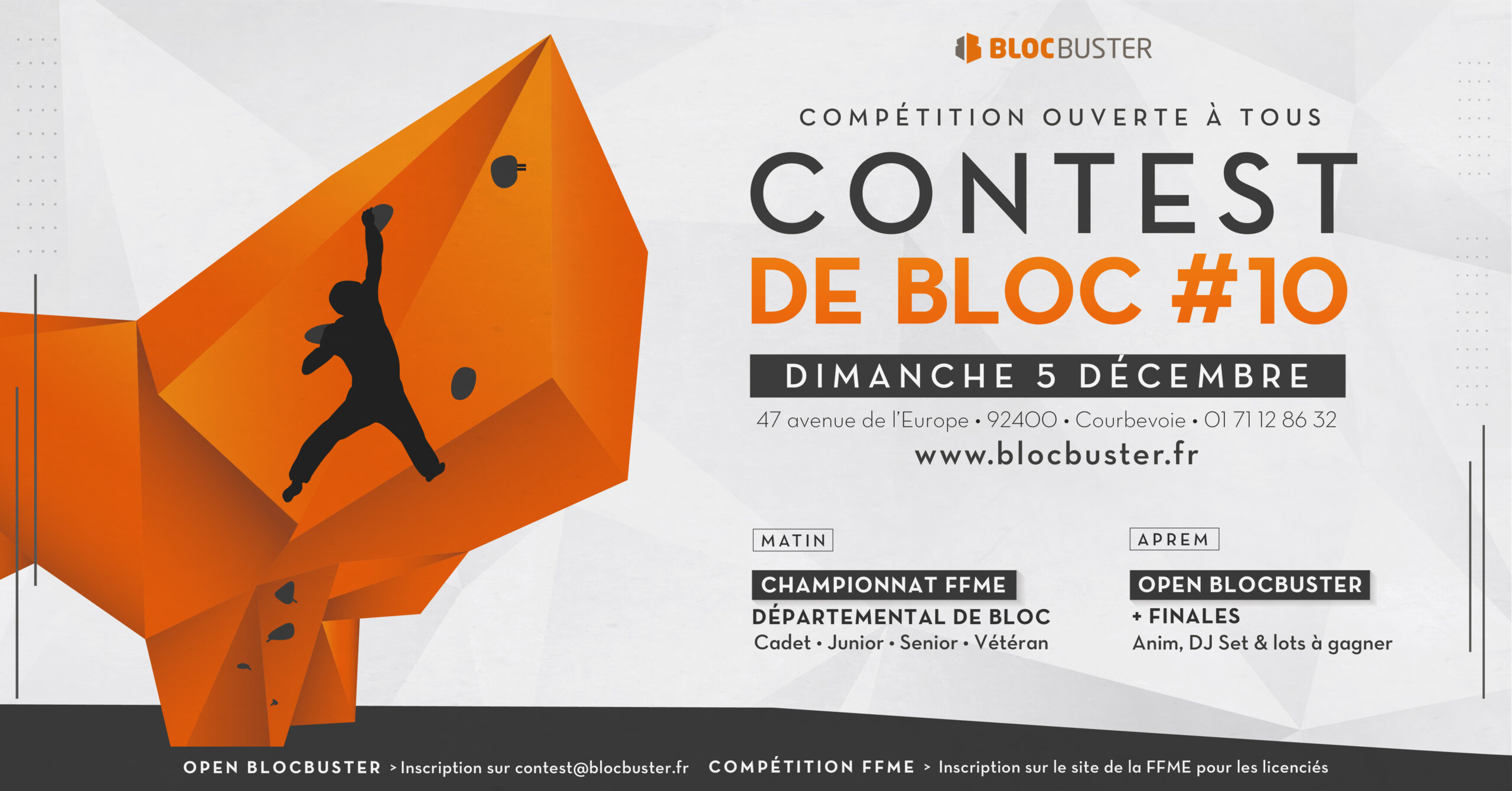 We were looking forward to it… We are glad to announce the return of Blocbuster's bouldering competition!
For this 10 th edition, the Boulder Climbing Contest will take place all day long on Sunday, the 5 th of December 2021, at 47 avenue de l'Europe, 92400 Courbevoie.
• For those who will be coming in the FFME (French Climbing Federation) context, the 2021 Hauts-de-Seine departmental federal competition, reserved for licensed holders' climbers, will take place in the morning and will welcome cadets, juniors, seniors and veterans.
• In the afternoon, the Blocbuster competition will be OPEN TO ALL (the entry cost will be at our usual entry rate) and will happen in two waves, followed by the Blocbuster finals!
For the Blocbuster Open, registrations must be sent by email to contest@blocbuster.fr
For the 92 Department Championship (Federal competition), the FFME (French Climbing Federation) members must get registered through the FFME website.
Entertainment, a DJ set and catering will be provided throughout the day. Thanks to our partners, many rewards will be available for the 6 finalists, in addition to a draw!
We hope to see many of you there,
See you soon on our walls, 😉
The Blocbuster team