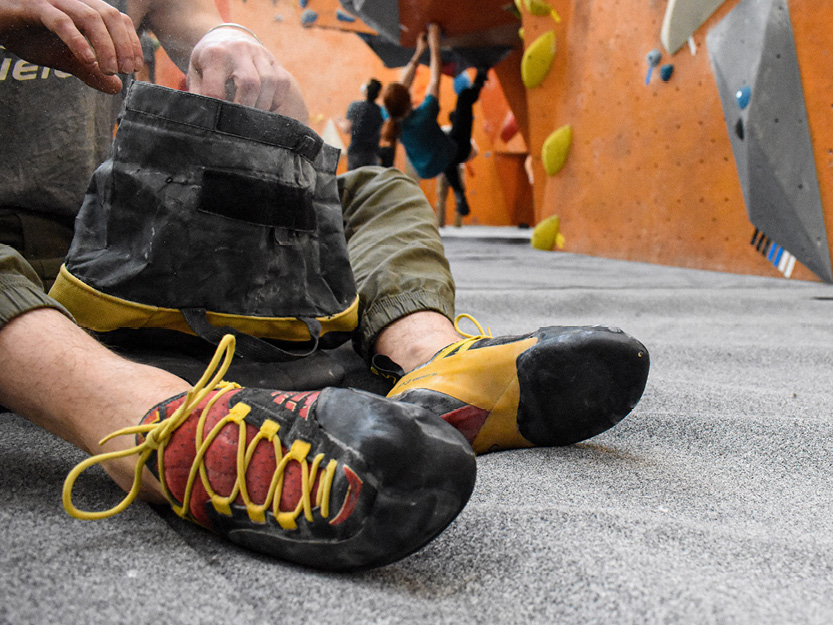 Need to have your worn out climbing shoes resealed?
We offer you a new service with @galocheetpatin, our partner, who is a shoemaker and who has tested and perfected his technique in order to offer you a quality resealing
Both economical and ecological, resealing your damaged climbing shoes allows them a second life.
You will have the choice between several rubber types and also the possibility to resole the shoe tip, our team will be happy to advise you.
The resealing time is one week, our partner comes every Monday to collect the shoes to be resealed and deposit the repaired shoes.
The reshoeing service will cost between 34,00€ and 44,00€, you just have to drop your shoes at the reception, after having filled in the follow-up form.