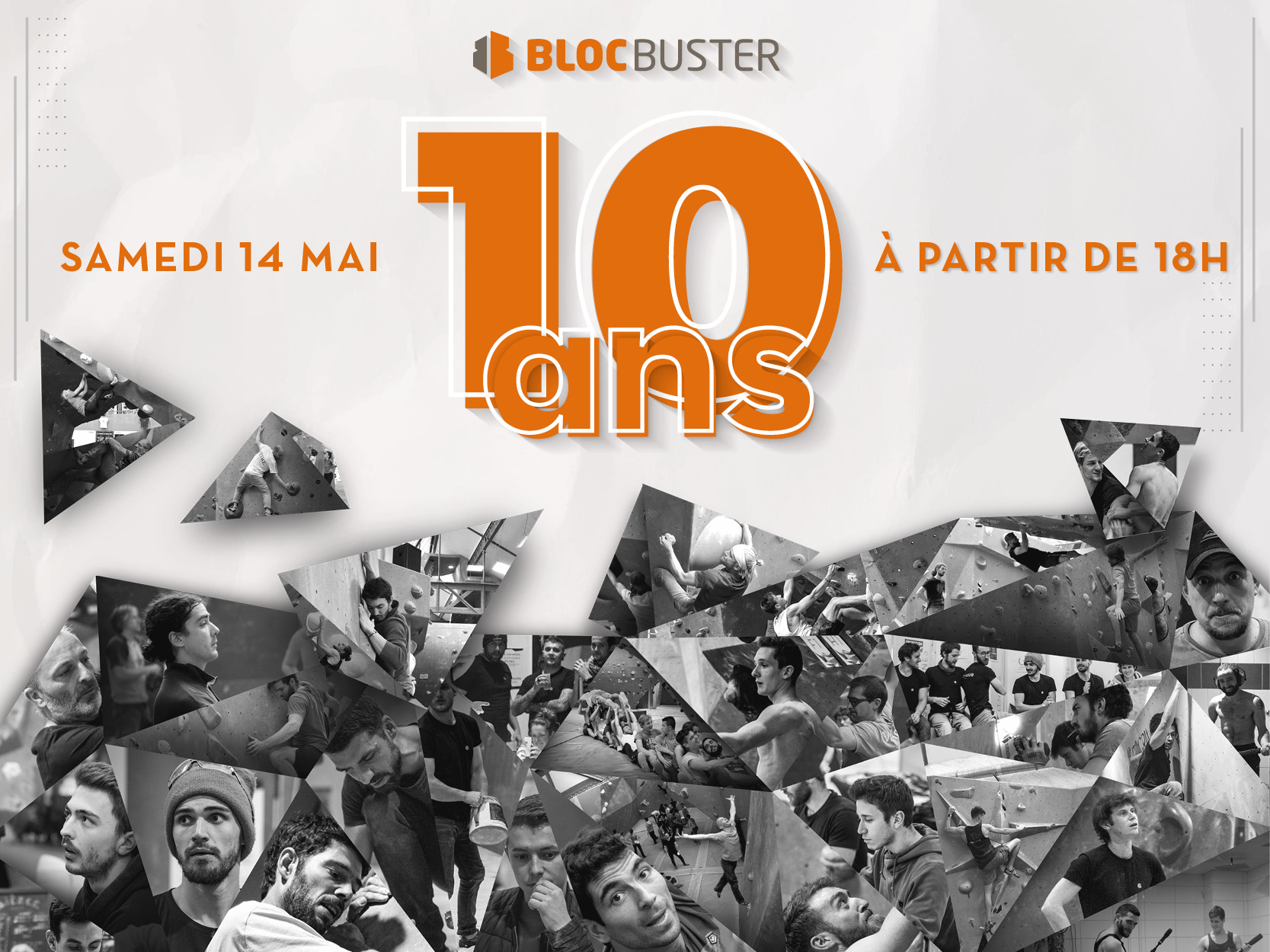 ✨ This year Blocbuster will be celebrating its 10 th anniversary! ✨
• 10 years of meetings, stories and links, created in our gym
• 10 years of passion for climbing shared with you
• 10 years of events and memories that have marked us
• 10 years of the gym and the team evolving with you.
Without you, we wouldn't be here today, so the whole Blocbuster team would like to warmly thank you!
A big thank you for your support and loyalty, although the last two years have not been easy, you have supported us and for that we dedicate this evening to you!
Whether you are a regular or a visitor, old or new, come and celebrate with us Blocbuster's decade, around an evening, on Saturday the 14th of May, starting at 6pm. On the agenda: Climbing animations, a raffle, with many prizes to win, photobooth, projection of photos & videos of these last 10 years.
From the 1 st of May, we will be organizing a contest on Instagram, where you could win 10 entries in all our gyms, existing and future!
Go check our Instagram account https://www.instagram.com/blocbuster_climbing